Many dream of owning a beautiful restaurant with customers coming day in and day out. But do you know how many hours of work it takes to succeed or how many mistakes you'll make before seeing results? It is a delicate business, and competition is high, with new restaurants launching all the time. So how can you stand out from the competition and impress customers?
Let's look at four branding ideas that will inspire you to start your restaurant and fulfill your dreams.
Restaurant Branding Ideas
1. Taste
Of course, a restaurant's first priority should be the taste of its food and its chef's skills. Having delicious and versatile dishes will be the main factors that attract customers and generate word of mouth marketing. Even with good-looking decor and nice plating, if the food cannot impress customers, then they'll think twice about returning. Our advice is to focus on how your dishes taste, and hire a chef with the skills required to maintain your high standards.
2. Quality
The ingredients you use are of the utmost importance when cooking. Chef Chalee Kader, one of the most successful and well-known restaurateurs, says that all ingredients must be of the highest quality possible. They should be fresh, clean and organic to create healthy dishes for customers.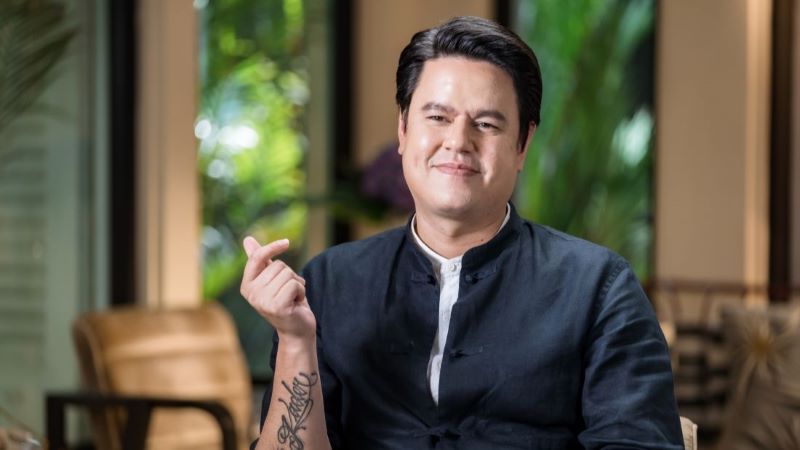 See more interviews with chefs at CI Talks
3. Staff
Good service will help strengthen your brand image. Since restaurants are service businesses, you need to have a 'service mind'. Whether it's the reception staff, waiters, waitresses, or anyone else who interacts with customers, they should aim to serve the customer's needs and leave them with a good impression. In addition, if you want to make your service exceptional, we suggest that you hold regular staff training sessions for them to learn more about the dishes on the menu so they can answer any questions from customers and showcase their service abilities.
4. Location
Restaurant businesses are often considered high-risk because the competition is intense, and there are many factors involved in attracting customers nowadays. It's not all about the taste, but whether the location is easy to reach.
If your restaurant is located in an area convenient to travel to by public transportation or it has a parking lot, this is undoubtedly a plus that will help attract customers. Just like in Chef Chalee's case, his pie place, 'Holy Moly', is a go-to place where people can eat at any time. He chose a good location in a community mall in the middle of the city (The COMMONS Thonglor) to fulfill his customers' demands. Moreover, his menu is also the kind that people can eat at any time of the day.
If you would like to learn more about successful restaurant branding ideas or if you want inspiration for other business ideas, take a look at our exclusive interviews with successful business people from various fields. They will be sharing their tips and stories that will inspire you to make your dreams come true. Visit CI Talks at: www.citalks.com or download the CI Talks app today.